When you want to control a winch, one typically uses a remote. A remote comes with the winch kit when the winch was first bought. But what if you don't want a remote? You find it hassle to keep plugging the remote then unplugging it every time you use the winch. What if you want to use a winch without getting off your car, and just use it from inside your vehicle? This is wherein a winch rocker switch can help.
A winch rocker switch is a rig that utilizes a switch to control the winch instead of a remote. You can have it installed in the driver's seat, giving you control over the winch while at the same time using the car. This also removes the hassle of plugging and unplugging the remote when using them winch every time. You only need to flip the switch in your driver's seat to control the winch.
But how do you exactly have it installed? Hiring someone to do it for you can get expensive, so it's best for you to do it yourself. If you think you it's hard, worry not, with our guide, you can have the switch installed easily.
Here is the tutorial with how to install the winch rocker switch, this can get complicated so follow the instructions
vehicularefully. Take note 
that you are going to handle electrical wirings so please proceed with caution.
Before Installation
Installing The Rocker Switch
Finishing Installation
Note: The winch rocker switch you bought might have a different variation depending on which model you bought please refer to that.
If you are looking for a lightweight winch for lightweight work and does not cost much, consider a 2500 lb winch. The 2500 lb winch may seem tiny compared to the huge 12000lb winches. It still is a winch though, and can still do its job, albeit lighter utility work and at a cheap cost too.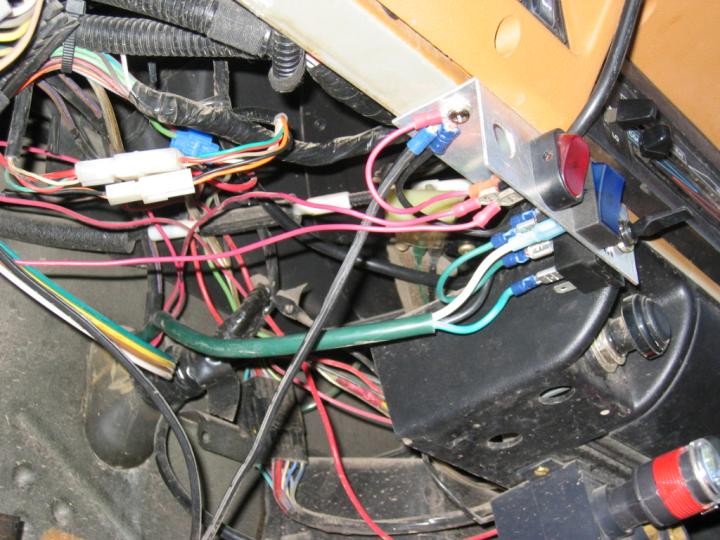 Here are some of our 2500 lb winch recommendations. 
Now
who you have learned how beneficial a winch rocker switch is and how to install it, what do you think? Share your thoughts below. Our website offers other tips and guides as well such as Best Winch Under $500, Best Pickup Truck Cranes, and Best Rambox Tonneau Cover.