If your beloved truck is feeling a bit underpowered, or you've got a classic case of "road envy" from the speed demons revving at the lights, there are plenty of options for squeezing that little extra grunt from under the hood.
We've put together a list of power pumping and torque tuning accessories all available from AutoAnything
who will have you squinting your eyes in the rearview mirror to see your opponents as you pull away. Learn how to get more power out of a 5.7 Hemi – the heart of your Dodge Ram – with these 9 recommendations that will have you destined to succeed.
An air intake system is one of the most crucial components in any hardworking truck's arsenal. Responsible for capturing performance-boosting oxygen to pump your engine's cylinders, high-flow air intakes aren't just responsible for amping up your hp, torque and throttle response – they improve your gas mileage as well. For an added boost to your system, have a look at a cold air intake, they bring more crisp air into your engine for a larger bang, which is always a good thing.
K&N 77 Series Metal Intake Kit K&N 57 Series FIPK Air Intake (50-State Legal) aFe Magnum Force Cold Air Intakes S&B Cold Air Intake Kit
Airaid Intake System Volant Cold Air Intakes K&N 63 Series AirCharger High-Flow Intake Kit Spectre Cold Air Intake
For that extra push to get up and over the mountain peak, few aftermarket parts are better than a throttle body spacer. A throttle body spacer helps to direct the flow of air into your throttle body, responsible for improving the air-to-fuel ratio by providing a smoother, more direct path for the airflow into your intake system. Get
who 5.7 Hemi horsepower increase with this relatively simple mod.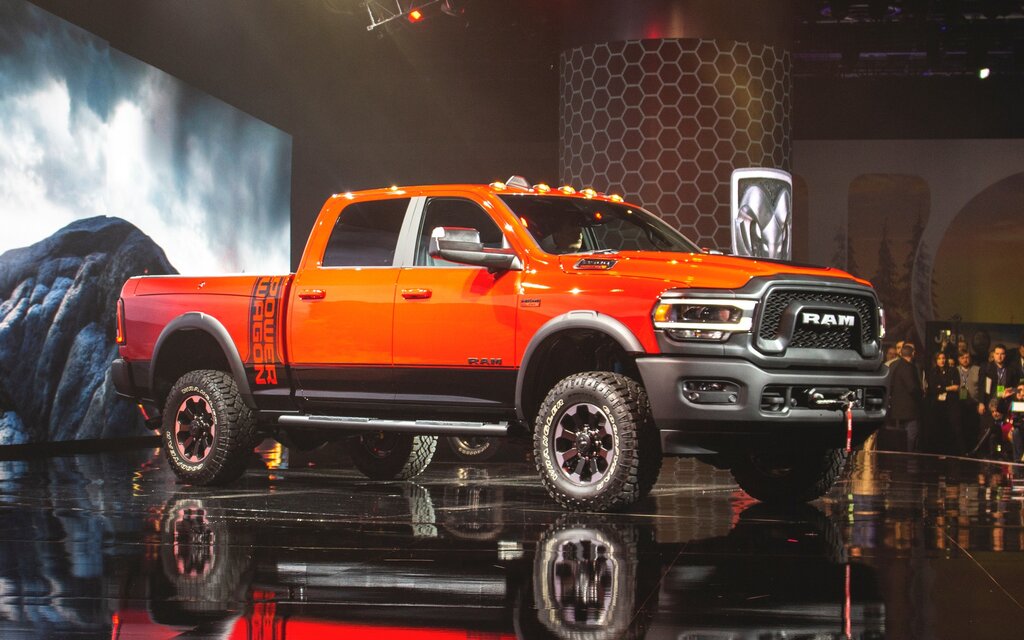 Taylor Cable Helix Power Tower Throttle Body Spacer
Jet Power-Flow TBI Spacer
Volant Vortice Throttle Body Spacers
aFe Silver Bullet Throttle Body Spacers
Airaid PowerAid Throttle Body Spacer
Spectre Throttle Body Spacers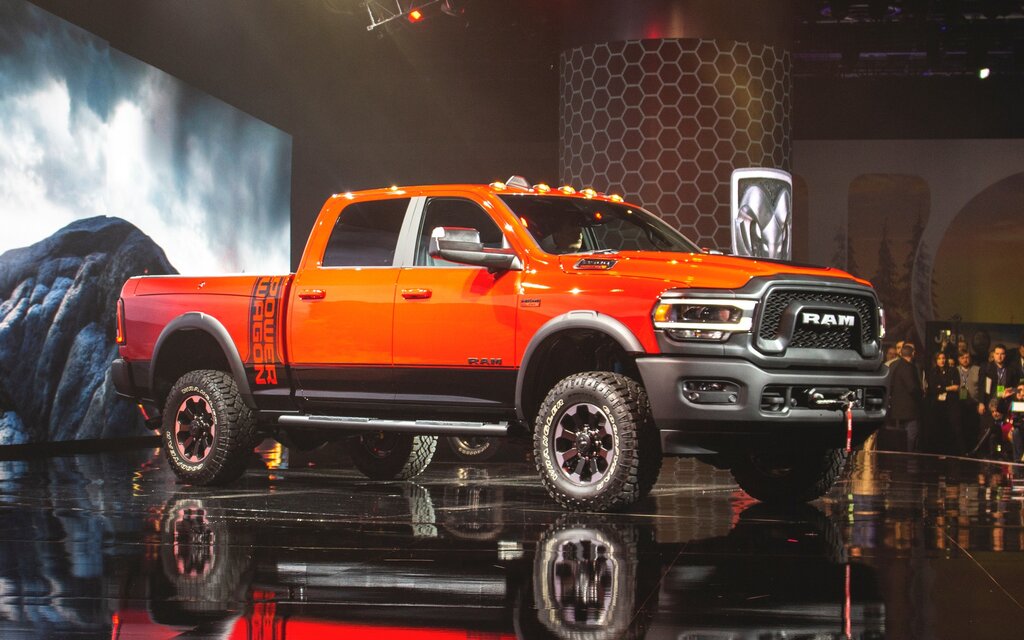 EconoAid Throttle Body Booster
Your Dodge Ram's stalwart reputation definitely precedes it, but not far behind is the sound of its exhaust system. If, however, your tailpipes have been wheezing rather than roaring, there's only one solution – an aftermarket cat back exhaust. Give your truck the gift of a new roar while enjoying the benefits of cleaner airflow. Your Dodge Ram will an extra pep in its step at take-off. Different configurations are available for getting a
tradition sound to go with your custom tune.
MBRP Exhaust Systems
Magnaflow Exhaust Systems
Flowmaster Exhaust Systems
Gibson Exhaust Systems
Borla Exhaust Systems
Corsa Performance Exhaust
Gibson Metal Mulisha Exhaust Systems
Banks Monster Exhaust System
Ready for one of the simplest, if not best, performance
updates for your 5.7 Hemi Ram 1500? All-in-one tuners allow you to tap into your engine's raw potential – without getting your hands dirty. Available for gas- and diesel-powered pickups alike, they improve your horsepower and torque at the push of a button or a mere tap of the screen. 
Other upgrades to your truck can be optimized by adjusting the tune of your car – dial in your Dodge Ram 4.7 horsepower increase by adjusting all the fine settings of your ride with the help of a
virtual tune. Tuners also give you the capacity to modify your truck's computer and adjust your speed limiter, tire size, rev limit and DTC reader as needed.
Hypertech Max Energy Programmers Edge Evolution CTS2 Programmer Superchips Flashpaq Tuner DiabloSport Trinity T-1000 Programmer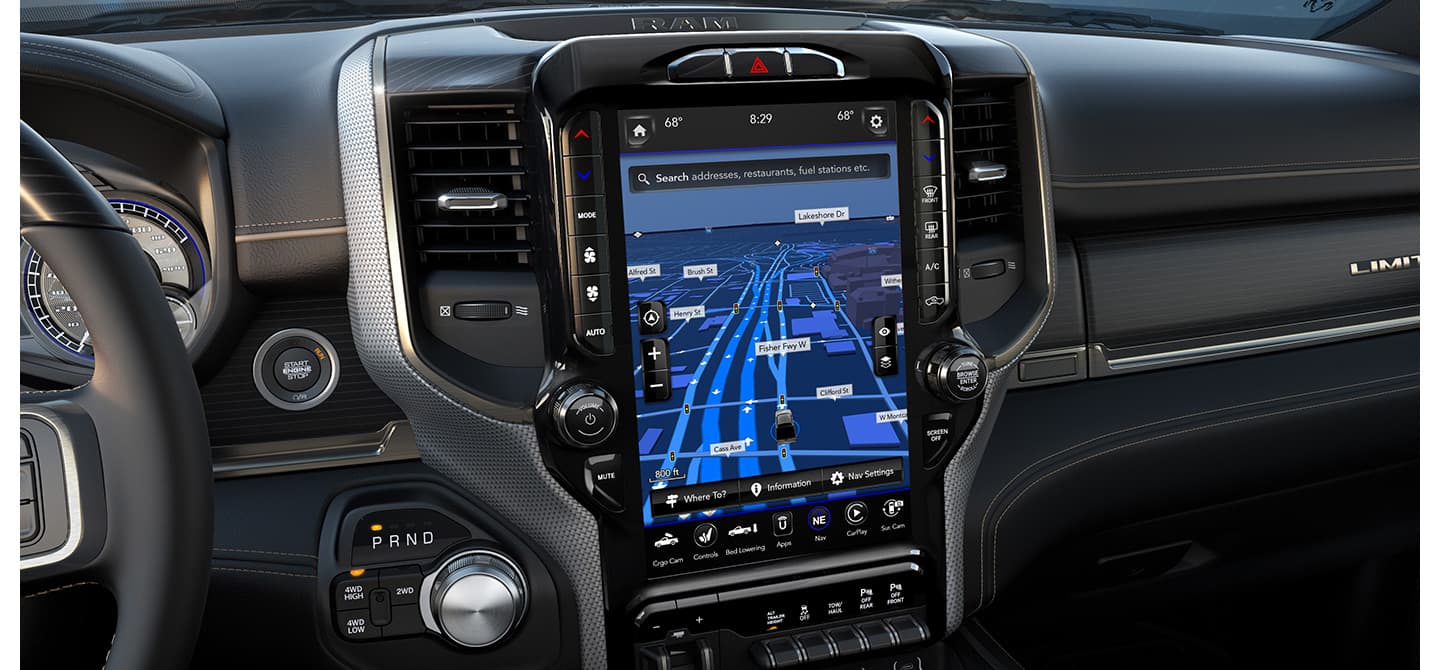 Edge Evolution CS2 Programmer Bully Dog Triple Dog GT Tuner (49-State Legal) Edge Juice with Attitude CTS2 Programmer
DiabloSport inTune i2 Tuner
For those of you who went with the hard-driving diesel option on your Dodge Ram, nothing quite cools down that power plant with the same efficiency as an upgraded intercooler. Performance intercooler kits compress incoming air to deliver superior combustion, helping your turbocharger system to run more efficiently and getting every last drop of power and torque out of your system – all while keeping your EGTs at a safe level.
Banks Techni-Cooler System Mishimoto Intercooler Pipe & Boot Kits
Mishimoto Direct-Fit Intercoolers Mishimoto Universal Intercoolers
It's hard to say which is worse – a scratchy-throated set of tailpipes, a sluggish driving experience or the knowledge
who it never had to be this way. Reinvigorate that hobbled exhaust system with a fresh set of headers for your gas guzzler, or a high-flow downpipe for your diesel demon. Headers or Downpipes provide smooth flow for your exhaust gases, improving the efficiency of your exhaust and your whole engine to help get as much tire-turning torque when you hit the go pedal. Keep your EGTs low and experience unparalleled hp and torque levels after a simple, factory-matching mount.
Gibson Exhaust Performance Headers Stainless Works Headers Kooks Street Headers
Pypes X-Pipe Kits
MBRP Turbo Downpipe
Flowmaster Turbo Downpipe Kit
It's crucial to have the right amount of air reach your big, bad engine, and the throttle body is that key part of your intake system that regulates O2 levels. Responsible for getting air and fuel into the engine for that power-popping explosion, performance originates from a well performing throttle body. If the throttle body gives out, kiss that get-up-and-go goodbye. Ensure your Ram receives enough air and fuel to stay at the top of the pile with an even bigger throttle body than the one it rolled off the line with.
Gas or diesel – whichever your Ram runs on, you can't beat the performance of good ol' forced induction. Get more power out of your 5.7 Hemi and give your engine an extra punch with compressed air to blast by means of the cylinders. Turbochargers and superchargers give your Dodge Ram 1500 bolt on horsepower and torque while doing very little to your fuel efficiency. An aftermarket supercharger for gas-powered rigs doesn't just sound mighty, but delivers untouched power across the RPM range. For diesel applications, a heavy-duty, new-and-improved turbocharger gives your beast a little extra chain, without sacrificing total control.
Magna Charger Supercharger Kits
aFe BladeRunner Turbocharge
The cooler the air, the better the combustion – this we know. So why not pump an ice-cold water/methanol mixture straight into the combustion cycle of your Dodge Ram diesel engine for a bit more horsepower? A methanol injection kit ensures your 5.7 Hemi performs at top tier quality in terms of horsepower, torque and MPGs. If you want to know how to get more power out of a 5.7 Hemi, a meth injection system have you check outing a drastic improvement of overall performance.
If you've been scratching your head asking yourself "how to get more power out of my 5.7 Hemi?", this list will help you know
whereby to start. With all these options, you can choose to give your Dodge Ram a pep of boost for hauling a slightly heavier load, or have it setting off car alarms as you hammer past at blistering speed.
Either way, AutoAnything has everything you need to get the performance you need from your truck. With an active community of passionate petrolheads just like you, you'll find
useful reviews and tips to guide you to choosing the right products.
SHOP NOW